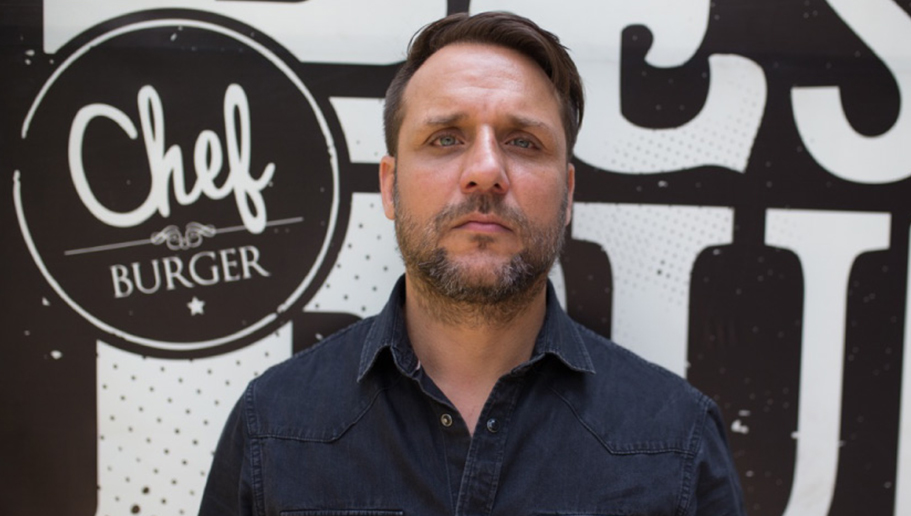 At Endeavor we recognize every month the entrepreneur who has had the greatest commitment to our network and the entrepreneurial ecosystem by spreading its multiplier effect, donating hours of mentoring and support to Endeavor's selection processes. For this reason, in January we selected Iván Castaño from Chef Burger.
Iván donated 9 hours of mentoring during 2020 focused on how to face the health crisis, manage cash and liquidity. In addition, he was a second round interviewer on the local selection panel and participated in network MeetUps.
For Iván, Endeavor has been the perfect stepping stone to take the company to the next level ´´I will always be willing to support the network since it is a way to change the mentality of many entrepreneurs, this being a fundamental part of building a company and a country. Endeavor has changed our mentality as entrepreneurs, to the point of not only going faster but also going further; This is thinking big ´´.
Learn about the story of this entrepreneur below:
"Every year a business would fail and I had to start over". With this phrase, the Endeavor Entrepreneur, Iván Castaño, recalls how he decided to take advantage of failure, become a real 'hamburgerologist' and launch Chef Burger in 2011 with three friends.
IT ALL CAME UP ON A TRIP TO ISRAEL
Iván has been an entrepreneur since 1998. First, he bet on nightly entertainment and launched bars and festivals. He later opened restaurants and focused on the movie rental industry, but all of these businesses went bankrupt. So, in 2010, he decided to take a gap year and go to Israel without knowing that he would find the inspiration for his next venture.
"Follow your dreams, they tried to frustrate me many times, but I kept going," Iván highlighted.
There, an old friend shared a report on gastronomic trends with him and, as Iván was quite the 'burgerologist', he immediately clicked with the "casual food" chapter on artisan burgers. Since then, he set out to create a hamburger restaurant that would offer quality and unique experiences to its diners around food.
For Iván, you don't have to be the best, but you do have to be surrounded by the best. For this reason, and with a plan in mind, he returned to Bogotá to meet three friends who also dreamed of starting a business. These are its current partners: Juan José de los Ríos (business administrator); Juan Carlos Villegas (publicist) and Juan Carlos Valencia (art and gastronomy).
INDUSTRIAL DESIGN AND A 'BACANO PATCH'
The fusion of ideas and consumer preferences for migrating to artisan products led Chef Burger to finally be created on August 8, 2011 in the "El Poblado" neighborhood in Medellín with an industrial, "pub" type design. '.
Chef Burger's purpose is to train young people for the future, for this reason, they are its greatest allies and the ones who help them sell a "bacano patch" offering unique experiences that invite diners to be happy, listen to music and have all the attitude .
To date, Chef Burger has 20 points of sale, 2 food trucks and 6 hidden kitchens. By 2021, Iván and his team are betting on opening eight new points and arriving in Cartagena in 2022.
WHAT ABOUT THE PANDEMIC?
Initially, Chef Burger created the opportunities committee and, faced with low sales of hamburgers, had to send employees on vacation and restructure contracts. Later, with the help of the national government, he managed to re-incorporate points of sale to focus on homes and open a food truck under the concept of a hidden kitchen. In addition, he created new products: the Burger box to prepare hamburgers at home, a plant-based hamburger, and a clothing line.
Iván highlights that this situation has allowed him to "slow down the pace of the day-to-day that entrepreneurs live". This fact helped him "go back to his roots" to reconnect with his family, stop to breathe and spend time thinking about better processes for his company.
Iván and Juan Carlos were selected as Endeavor Entrepreneurs at the 72nd ISP held in Lima in 2017.