Iván Castaño leads Chef Burger, a venture that celebrates 10 years of selling artisan hamburgers and training young people for the future.
Paisa Iván Castaño has been an entrepreneur for more than 30 years, when he was still at university. He had bars. Also, restaurants. He organized festivals and dabbled in the movie rental business for a while. I left a company and started the next one, with passion and an increasingly strong capacity to assimilate failure.
One day a friend from Israel invited him to his wedding and he made the trip with the idea of ​​taking advantage of it to take a three-month sabbatical there and in Africa. In Tel Aviv, his friend told him about the changes in consumption that were coming and he discovered a trend that stuck with him a lot: that of artisan hamburgers.
Castaño returned with the idea fixed in his head and he proposed it to three friends. In 2010 they began to build the company, but the opening of the first store was on August 8, 2011 in the El Poblado sector, in Medellín.
This is how Chef Burger began, a company created with the promise of offering home-made products, accompanied by an experience "in a more patchy environment".
"At the beginning we all worked within the company and did everything. That was cool, because it allowed us to lead by example," says Castaño, who recommends always associating with people with whom you share values.
Now each one has other activities, but they are still partners. They meet once a month and try to take one trip a year together. "We have gone through difficult times, but we are very close friends and the company is the result of the work of the four of us".
Chef Burger today, 10 years later, has 24 points, two mobile hamburger restaurants (food truck style), 6 hidden kitchens and an event service.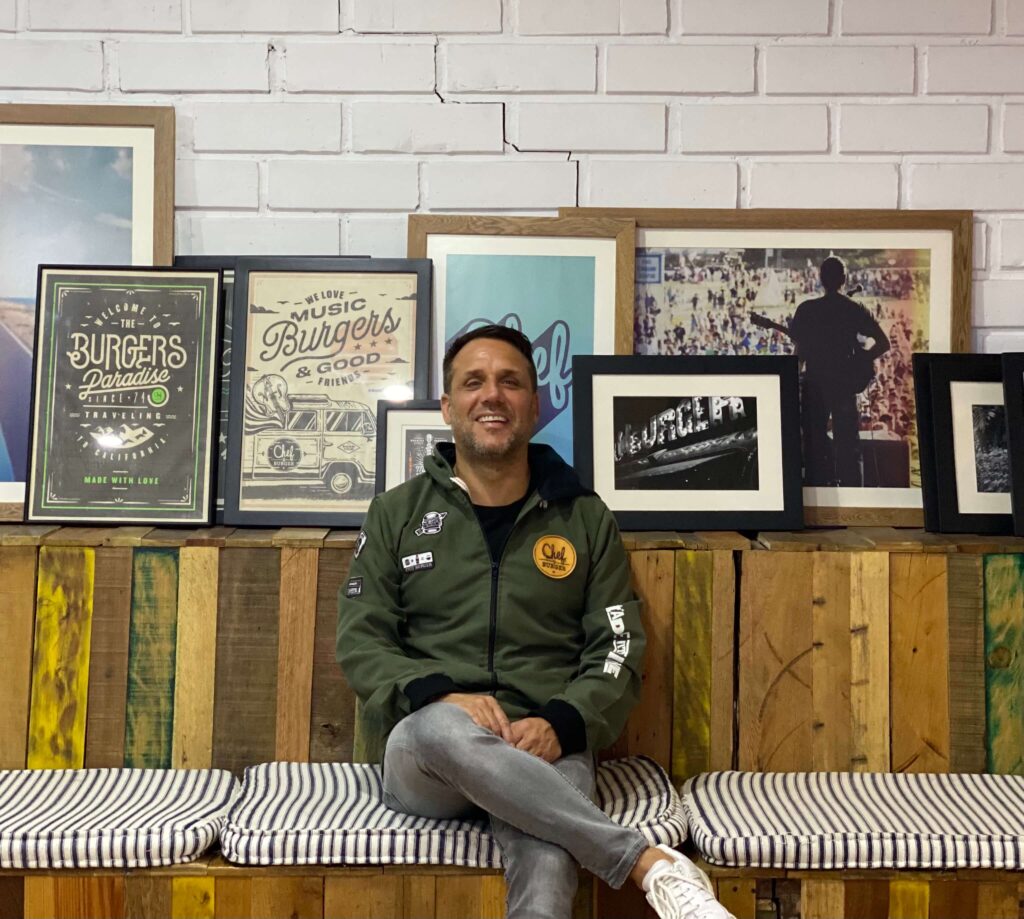 Employment, employment and more employment
They have grown rapidly with two clear motivations, explains Castaño. One is the spark of entrepreneurship: "Each restaurant we open is a new venture with all that risk comes with it." And the other is to have an impact: with each new point we generate new jobs, which will help more families, improve society and the country. "Entrepreneurship and impact because undertaking is not doing business, it is a responsibility," says Castaño.
Currently, the chain has 430 employees, but in the plan for the next five years, which the company must multiply by 2.5, they have budgeted to create 120 direct and 30 indirect jobs annually.
Most of the employees are young people between the ages of 18 and 26. For many it is their first job. Some come from vulnerable neighborhoods and don't even know what an EPS is, but in each restaurant they share experiences and are trained in the kitchen, service and other areas.
"It is not just about creating jobs but about training people. All the time they are learning soft skills and service or cooking techniques." That purpose is also very clear on the walls of the company: "Train young people for the future".
Castaño says that the organizational culture is the backbone of the company. At first it was very classic, but in 2015 they did a strategic planning exercise, in which they defined 10 values. From there it emerged that Chef Burger is interested in having passionate people, but at the same time honest, responsible, disciplined and creative.
The company believes in diversity and inclusion. "In the alternative pelaos", as Castaño calls them. "We like people who think differently because, ultimately, they change the world."
The pandemic put his stamina and creativity to the test. They formed a crisis committee to handle the situation, but ended up turning it into an opportunity committee. "Only the name change changes the attitude."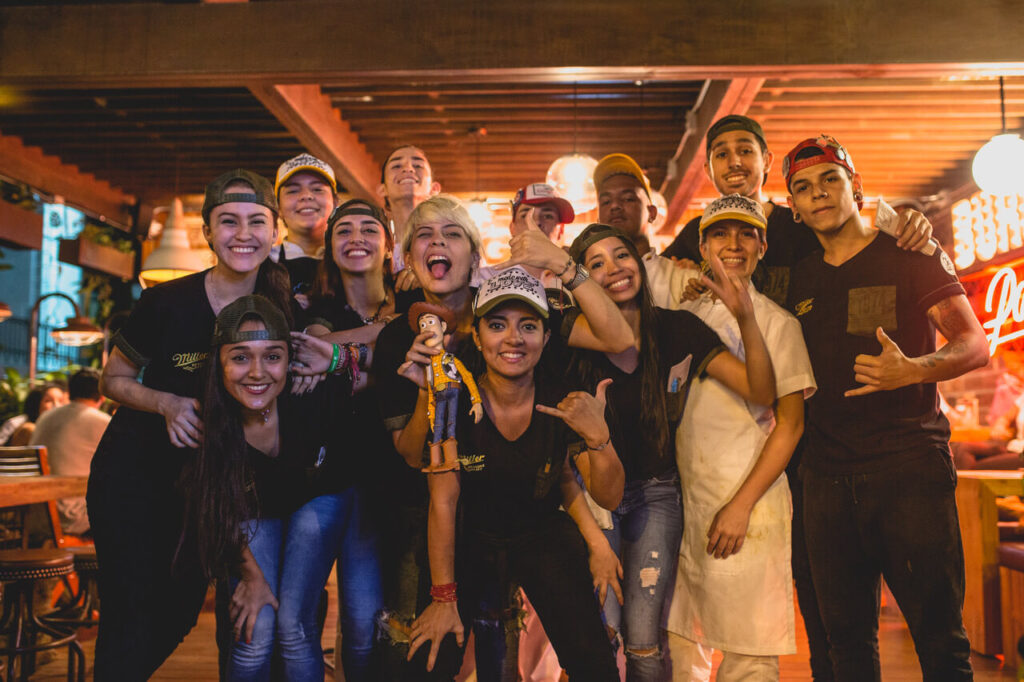 From the exercise on how to bring the local experience to your home, they drew a winning product, a box to prepare hamburgers at home with the advice of a chef through a video. This is how they arrived last July, even in the midst of a pandemic, to reach 65% of normal monthly sales with homes. Previously, this service accounted for just 8% of revenue.
In 2019 Chef Burger sales totaled 36,000 million pesos. These dropped to 27.4 billion in 2020, when there were lockdowns and severe lockdowns across the country. The calculation for 2021 is 40,000 million pesos.
The pandemic, Castaño believes, taught them three things: understanding the power of simplicity (like being at home with the family); live day by day and recognize that we are very fragile and vulnerable. "But the best reflection that he left us was learning to enjoy the journey more than reaching the goal."
Chef Burger aspires to grow strongly in the coming years, in Bogotá -in Cedritos they will soon open a store-, in the three large capitals of the Caribbean coast and more moderately in Medellín and Cali. They also aspire to enter the world of franchising, possibly with an experience in the Coffee Region. For this they are working with a specialized group. Last but not least, is the purpose of opening the first point abroad in 2024.
The company is today part of the Endeavor Colombia ecosystem, a transformation decision that has taken them further and faster, according to Castaño. The CEO of the organization says that there he went through a great process of personal growth, dismantled his company and wrote a thesis on it.
In 2017 they were accepted into the organization and began to receive mentoring that helped them deal with their "pains" – business problems in different areas – with the experiences of others. Endeavor put them in an advisory committee that changed their mindset and helped them double the size of the company in four years. That's why they will do it again soon.
Now Iván Castaño can return that collaboration by helping other entrepreneurs as a mentor. He traces the path for them and gives them advice in the difficult task of creating businesses in Colombia. For everything, it has a basic principle: "You have to undertake with purpose, being fair people, who produce an impact, who help the growth of the country. That creates equality."