Have you ever wondered how any of the new social networks work? Sure… In a world with 41,8 millones de usuarios activos en las redes, we can't even identify certain platforms well or know how they are used.
For this reason, Chef always wants to keep you informed and we managed to simplify these 6 social networks for you, let's see if you dare to patch up a while on them.
1. Twitch, the network of live users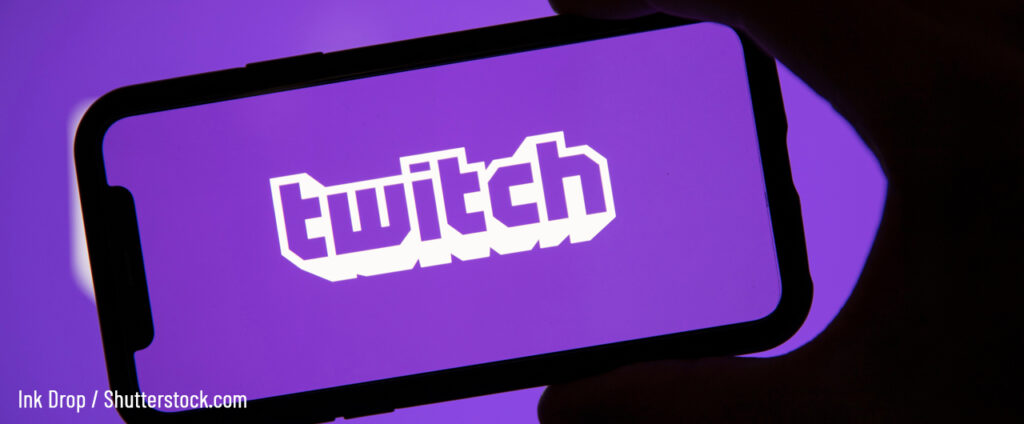 Name Twitch It has sounded familiar to us at some point when we talk about live streaming, especially if we are involved in the gamer world, but… do we really know how it works?
What is Twitch?
It is the largest live streaming platform in the world. And although it is known for broadcasting video game games, it offers other types of content such as music, talk shows, sports, etc.
How does Twitch work?
It is simple:
Download it on your PC or on your smartphone.

Share on the platform the videos you make while playing, your music events or practicing your favorite sport.

There are many communities that schedule conversations together and there are literally many topics to talk about; there will always be someone interested in watching and listening to your broadcasts.

You shouldn't worry about your

age either, there are audiences of all generations

and nationalities.

You can add many contacts like your favorite content creators or your friends and get paid to broadcast all your videos.
Definitely, to use it, you only need some device and a lot of free time.
2. BeReal, a platform without filters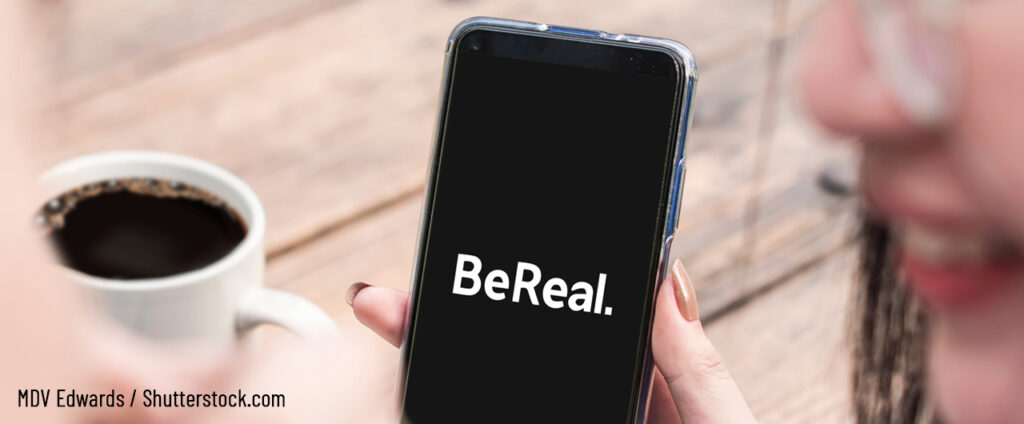 Beauty stereotypes surround us to the point that they suffocate us. Also, use filters and pretty backgrounds on networks like Instagram orSnapchat it makes the real get lost.
That's why, BeReal It was born to show the unique thing that we all have, to shine our own skin and show authenticity wherever you are.
What is BeReal?
It is an application to share spontaneous and authentic moments with your friends.
How does BeReal work?
The idea of ​​the app is to take random photos without using filters or previously edited photos.
The same app sends you a notification to let you know that you have 2 minutes to take a photo (with both cameras of your cell phone) of what you are doing, while the rest of your contacts do the same.

When everyone shares their photos, you can react and comment on what others are doing. You can set your photo to be private (shared only to your friends) or public (viewed by everyone in the app).

Likewise, your images will be deleted every day, the app will be the one that says when you should take the next one and, if you don't post your photo on time, you won't be able to interact with others, that is, you'll only be able to see them.
In short, if you love the spontaneous and want to show what makes you unique, BeReal is the new social network for you.
3. Scener, the extension of movie lovers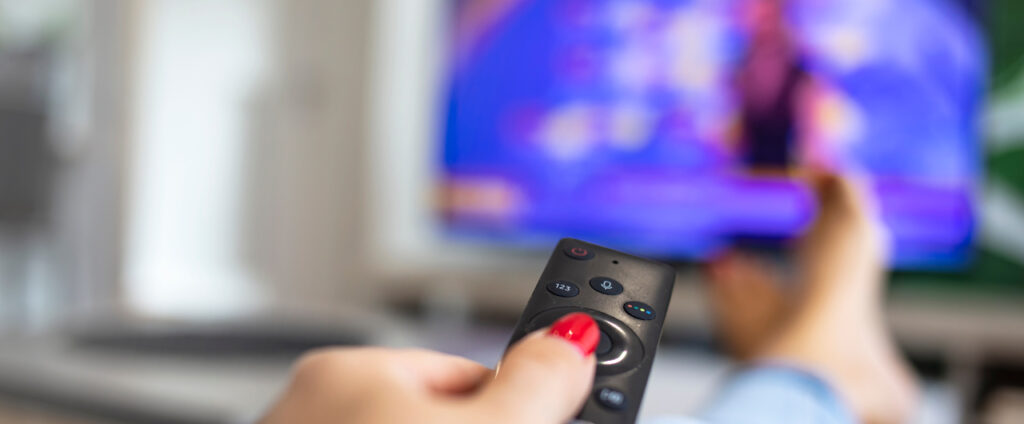 By March of this year, about 625.4 million people were users of platforms such as Netflix, Amazon Prime Video, HBO Max andDisney+, or because they wanted to kill boredom or because they are movie lovers.
Just as the pages and apps to watch movies grew, initiatives to watch them with several people remotely or live increased.
What is scener?
Scener is a Google Chrome extension where you can stream movies live. is a Google Chrome extension where you can stream movies live.
How does scener work?
The extension lets you create an account and customize your profile so others know what kind of movies, series, or shows you're going to share.

You can have special guests on your stream and chat with the users who are watching the video with you.

The same platform gives you the opportunity to watch tutorials so that your camera, audio and transmission come out perfect and everything looks very professional.
You can join and see the contents in total synchronization just by having a streaming platform, an account in the extension and the time to share, since you don't need to download apps on your PC.
4. Kompoz, connecting musicians around the world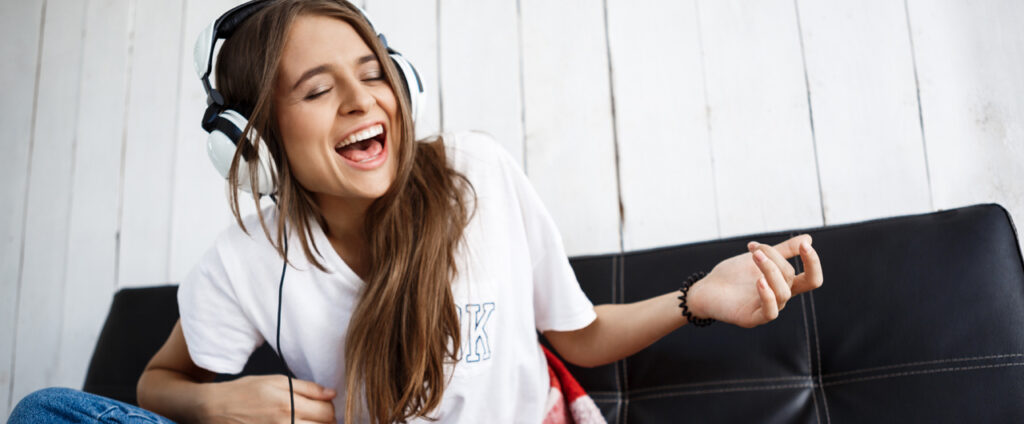 Music can break all kinds of barriers of time and place, as well as turning an experience into a memorable memory and transforming lives.
There are songs from thousands of genres and focused on all tastes and, of course, there are also many people who are tempted by the idea of ​​being a musician. The new social network KompozIt's for them.
What is Kompoz?
It is an online platform to generate tracks and songs collaboratively with hundreds of other subscribed musicians around the world.
It was developed with the belief: "Artists can change the world". In other words, its creators wanted to help people create music to change the world, give them a free tool to fulfill their dreams.
How does Kompoz work?
It is very easy to use it, you only need internet.
When you sign up, you can record a solo vocal or instrument track.

Then, you ask for the collaboration of the musicians you want to add to the track to complete all the sounds and create a song. For example, if you are a guitarist, you record your demo solo and ask pianists, singers, bassists, and drummers to complete your song. You decide who you agree to collaborate with.

In the end, you can share that music with everyone on the social network, receive comments and likes, get followers and accept more collaboration requests.
5. CGSociety, for cartoonists at heart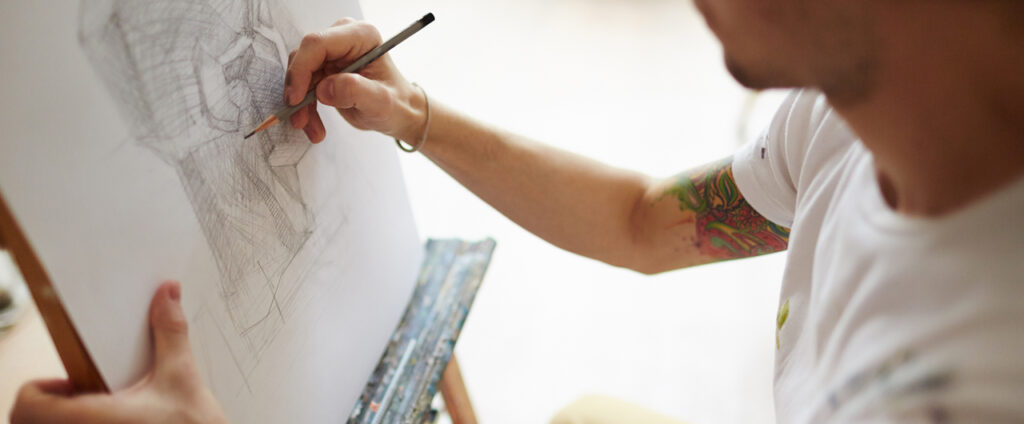 As an artist, you're always looking for ways to promote your art, whether it's because you're just starting out and want to get to know the medium, or because your drawings are too good to put away. If this is your case, you should know this new social network called CGSociety.
What is CGSociety?
It is a very easy and safe web page to share your drawings without plagiarism problems and you only need to register and open your own virtual gallery.
How does CGSociety work?
You can upload your creations and receive ratings from other artists on the platform based on color techniques, expression and position of the characters in your drawing, and many other compositional elements.

You can also evaluate other cartoonists, participate in forums and see a lot of news from the art world.
Even more than a social network, you create relationships with people from the world art industry and you can get jobs or collaborations with other artists. You just need your drawing tools and a bit of internet.
6. Dispo, for photographers of the moment
Disposable cameras were a fad that arose to reflect a fast-paced style of photography, but not everyone has access to such a camera. That is why the idea of ​​creating a new social network called Dispo.
What is Dispo?
An app to commemorate the moments of now and have a memory that lasts. Dispo shows a screen with a lens similar to that of a disposable camera, plus a zoom and flash button.
How does Dispo work?
You only have to take a photo and the app will process it, it can take until 9 a.m. the next day to finish the process and achieve the revealed effect.
Why is it a new social network?
Because your images are stored in a virtual reel, which you can share with friends and family to receive messages and likes. As you can see, its use is very simple and it will give your photos a new focus.
Bonus: Clubhouse, listening is not overrated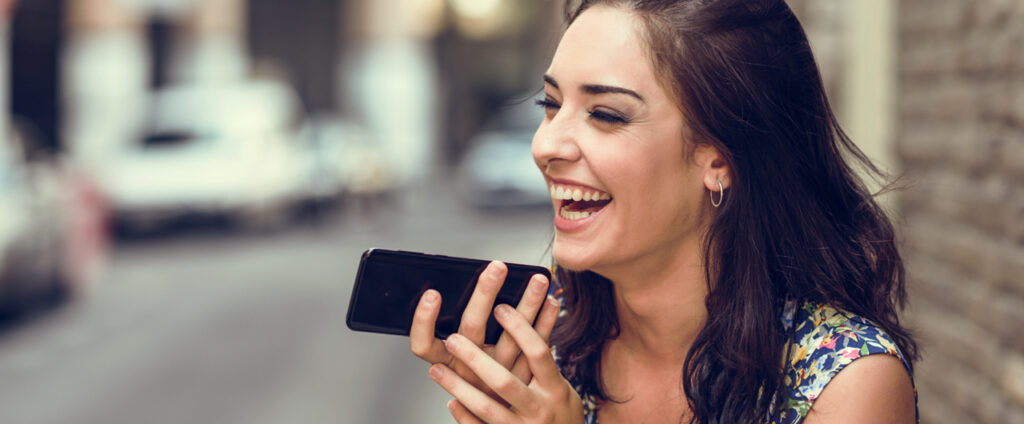 What is Clubhouse?
Clubhouse is a new social network that adds hundreds of people through audio alone. The app was born from the belief: "People are at the center of every moment". That means they want to give you the spotlight people through their own voice, give them the chance to hear themselves.
The idea is to simulate that the speaker is in the middle of a stage and, if someone else wants to intervene, they must ask to speak.
How does Clubhouse work?
The app requires an electronic invitation and, for now, it can only be used from IOS, which is why it has generated a lot of expectation among the public.
It is speculated that it will soon have a version for Android and it could be a way to encourage respect for the opinions of others and set fire to interesting conversations on all the topics you can imagine.
At Chef, we are sure that these new social networks call us to think differently, get out of our schemes and communicate in a purer and simpler way.
Batteries, you should keep in mind that all networks must be used responsibly, healthy fun is the most important thing in the best relationships no matter how old you are!
Chef Burger
Made with love