A BITE THAT MAKES LIKE THIS WILL BE THE FIRST THING THAT WILL HAPPEN IN YOUR BODY WHEN YOU TRY A HAMBURGER AT CHEF BURGER COMPANY
Effort is magic and there are ventures that start small, brick by brick and many drops of sweat that end up creating an empire with its own identity and Chef Burger Company is the result of a sum of factors.
This project has been burning the stove at full speed for eight years, preparing meats with Colombian seasoning because Chef Burger Company is a daughter of that Medellín with flavor, with a Colombian accent with identity and a combination of economy and good taste that is sometimes so distant from the reality of luxury restaurants.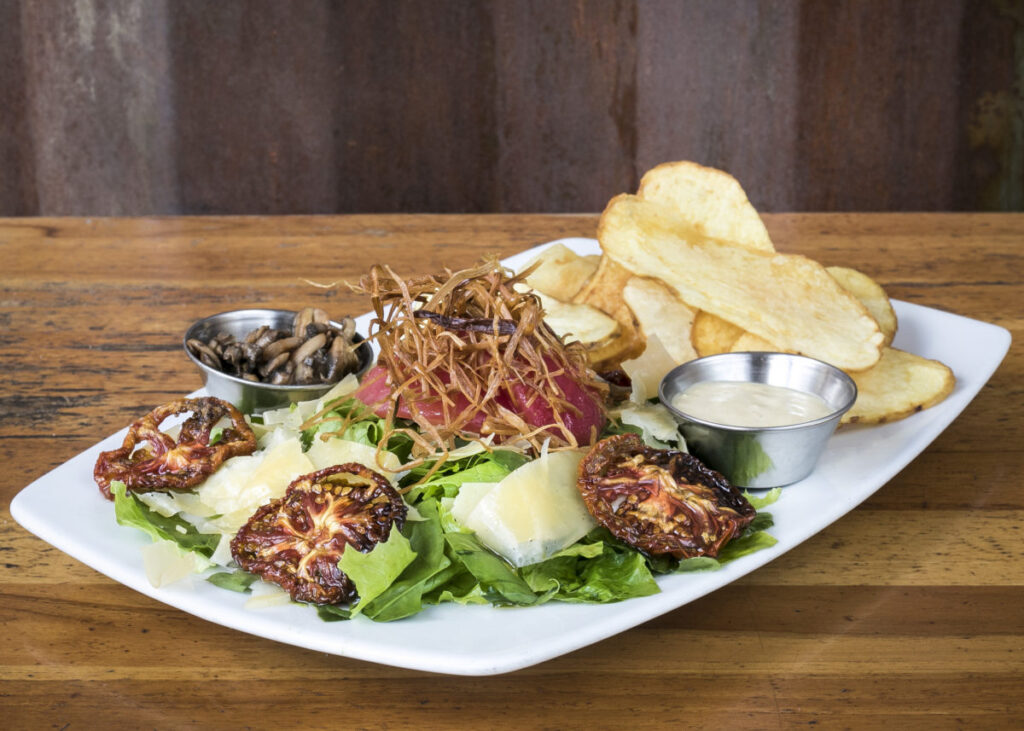 The opening date of Chef Burger Company was marked on the calendar on exactly August 8, 2011 by a group of four young dreamers Juan José de los Ríos, Juan Carlos Villegas, Iván Castaño and Juan Carlos Valencia with the power of magical realism in her hands. And, that magic of flavors was transposed to the dishes and then to its customers who enjoy, bite by bite, those juicy, delicious hamburgers with special ingredients that give their own meaning to what they offer, because… Anyone can make a hamburger, but not anyone makes an unforgettable burger.
This materialized dream has multiplied in a dizzying mathematical operation that is currently represented with 13 points of sale throughout the country. Chef Burger Company is one of those who lives in Medellín, but its success has been such that now all Colombians feel it is theirs.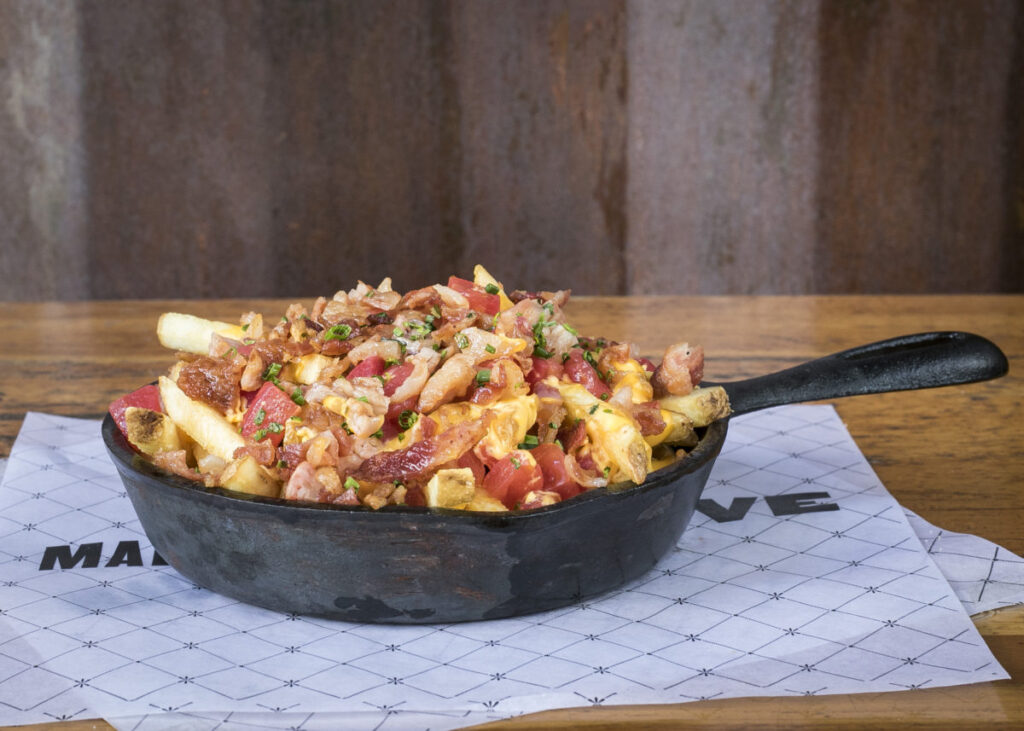 This property effect is possibly produced by the very interesting design style that the restaurant has, it is a kind of PUB with an industrial style that brings modernity, rusticity and joviality. All full of metallic elements, greyish colors and an enchanting uniformity, because that enchantment is the sum of music, aromas, flavors, sensations and views, an unmissable combo when filling your belly and heart in a good place.
Chef Burger Company is the place to come together with friends to celebrate achievements and talk about the everyday over a sparkling beer to match each type of burger, and boy are there enough to go crazy over. The menu offers more than 15 and these carry flavors of countries, flavors by products and inventions of the house.
For example, in that menu of interesting names, Salir Jerry came to the fore, not only because of how well-known it is, but also because in the photo it looks monstrous, full of rich and exquisite products, and it is made up of: homemade peasant bread 150 grams of protein, pure grilled beef, hydroponic lettuce, caramelized onions for sweetness and tartness, rich and creamy Philadelphia cheese, fatty, crunchy bacon and Sailr Jerry BBQ sauce with hints of rum and that smoky power of a barbecue sauce. In addition, all these delicacies are accompanied by some potatoes that can be fried, rustic, also onion rings or a special house salad.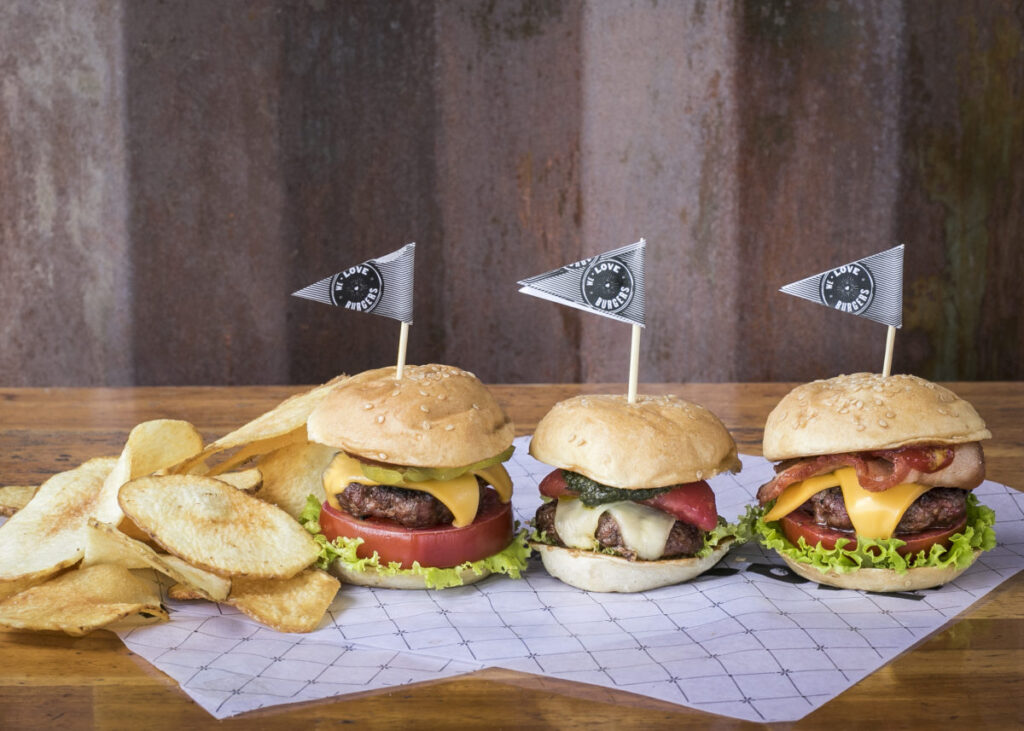 However, for those voracious and insatiable stomachs, the menu offers starters with mini hamburgers, some American fries and even choripanes, even if you want something fresher, there are also a series of salads full of freshness and naturalness. But you can't forget the desserts either, which are the finishing touch in this place, starring a creamy and chocolatey brownie, or a cookie with ice cream or an exclusive milonga de flor de Jamaica.
In this way, these four entrepreneurs decided to form a team to offer Colombian diners a quality gastronomic experience at a reasonable cost and without wasting flavor.